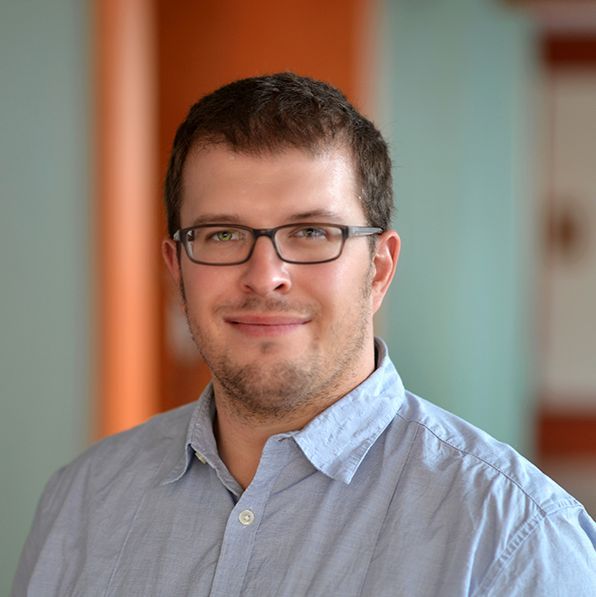 Email: joshua.wythe@bcm.edu
Assistant Professor, Baylor College of Medicine
B.A., Miami University, Oxford, OH
B.S., Miami University, Oxford, OH
Ph.D., University of Utah School of Medicine, Salt Lake City, 2007
Postdoc, University of California, San Francisco, 2008-14
---
Research
Vascular Development
Cardiac Development
Transcriptional Regulation of Organogenesis
Cardiovascular Disease
---
Selected Publications
Fish JE, Santoro MM, Morton SU, Yu S, Yeh RF, Wythe JD, Ivey KN, Bruneau BG, Stainier DY, Srivastava D (2008) miR-126 regulates angiogenic signaling and vascular integrity. Developmental Cell 15:272-284.
Qian L, Wythe JD, Liu J, Cartry J, Vogler G, Mohapatra B, Otway RT, Huang Y, King IN, Maillet M, Zheng Y, Crawley T, Taghli-Lamallem O, Semsarian C, Dunwoodie S, Winlaw D, Harvey RP, Fatkin D, Towbin JA, Molkentin JD, Srivastava D, Ocorr K, Bruneau BG, Bodmer R (2011) Tinman/Nkx2-5 acts via miR-1 and upstream of Cdc42 to regulate heart function across species. Journal of Cell Biology 193:1181-1196.
Fish JE, Wythe JD, Xiao T, Bruneau BG, Stainier DY, Srivastava D, Woo S (2011) A Slit/miR-218/Robo regulatory loop is required during heart tube formation in zebrafish. Development 138:1409-1419.
Wythe JD, Jurynec MJ, Urness LD, Jones CA, Sabeh MK, Werdich AA, Sato M, Yost HJ, Grunwald DJ, Macrae CA, Li DY (2011) Hadp1, a newly identified pleckstrin homology domain protein, is required for cardiac contractility in zebrafish. Disease Models and Mechanisms 4:607-621.
Wythe JD, Dang LT, Devine WP, Boudreau E, Artap ST, He D, Schachterle W, Stainier DY, Oettgen P, Black BL, Bruneau BG, Fish JE (2013) ETS factors regulate Vegf-dependent arterial specification. Developmental Cell 26:45-58.
He L, Tian X, Zhang H, Wythe JD, Zhou B (2014) Fabp4-CreER lineage tracing reveals two distinctive coronary vascular populations. Journal of Cellular and Molecular Medicine 18:2152-2166.
---
Contact Information

Joshua D. Wythe, Ph.D.
Department of Molecular Physiology and Biophysics
Baylor College of Medicine
One Baylor Plaza B413
Houston, Texas 77030, U.S.A.
Tel: (713) 798-5630
E-mail: joshua.wythe@bcm.edu